Congratulations Team Canada!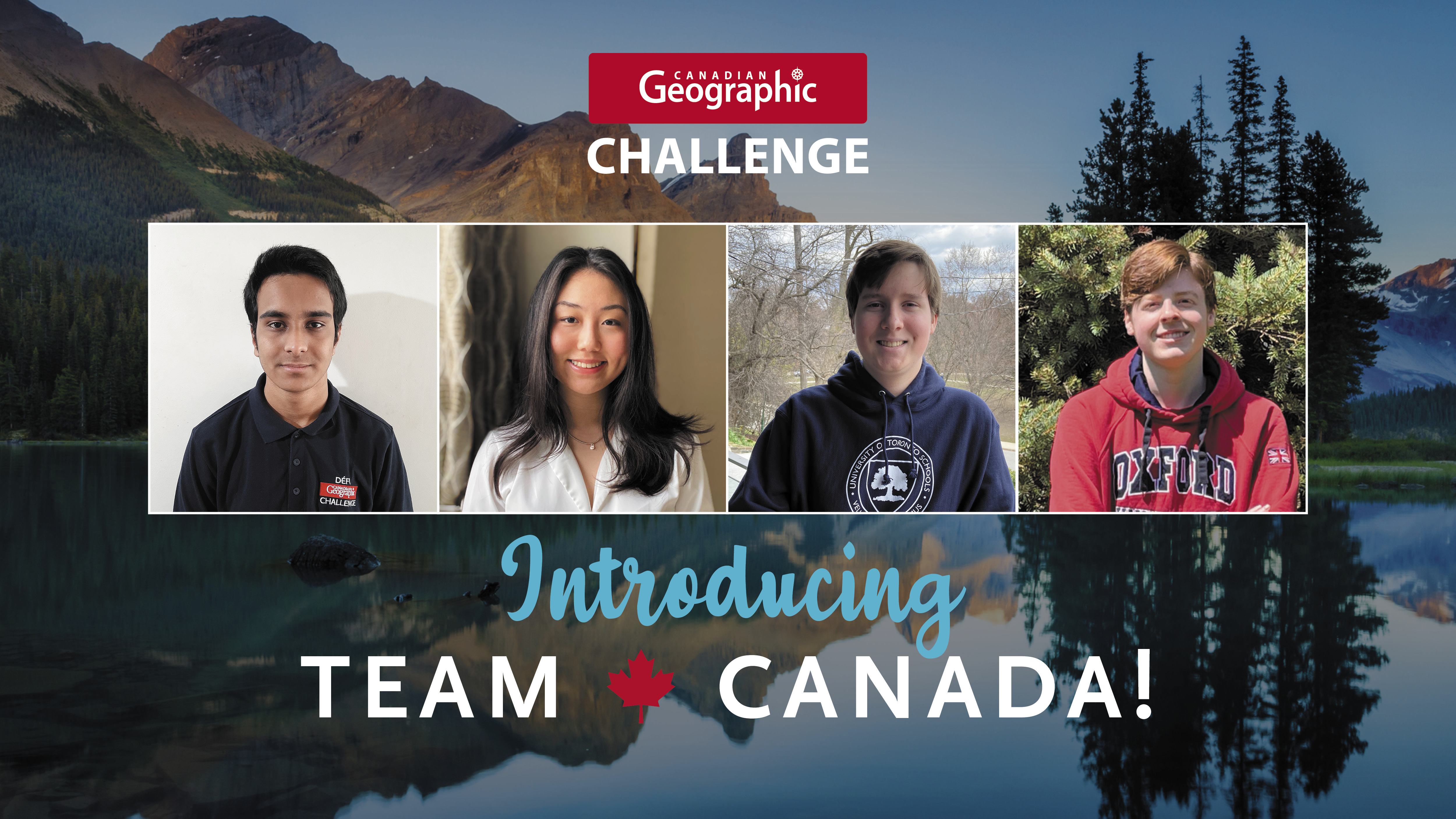 Congratulations, Team Canada! All the hard work and time you've dedicated to the 18th International Geography Olympiad has really paid off.
Canadian Geographic Education is proud to announce that Matthew Woodward took home a gold medal, Matthew Stasiw and Akib Shamsuddin both earned bronze, and Jenny Jia helped bring Team Canada into 19th place, out of 54 participating countries this year. Great job, everyone!
We also want to thank the amazing Team Canada coaches, Paul VanZant and Janet Ruest, for their guidance and support throughout the competition.
Registration for next year's program will open up this fall - stay tuned!
Congratulations to Angad Khattra, the 2022 National Champion!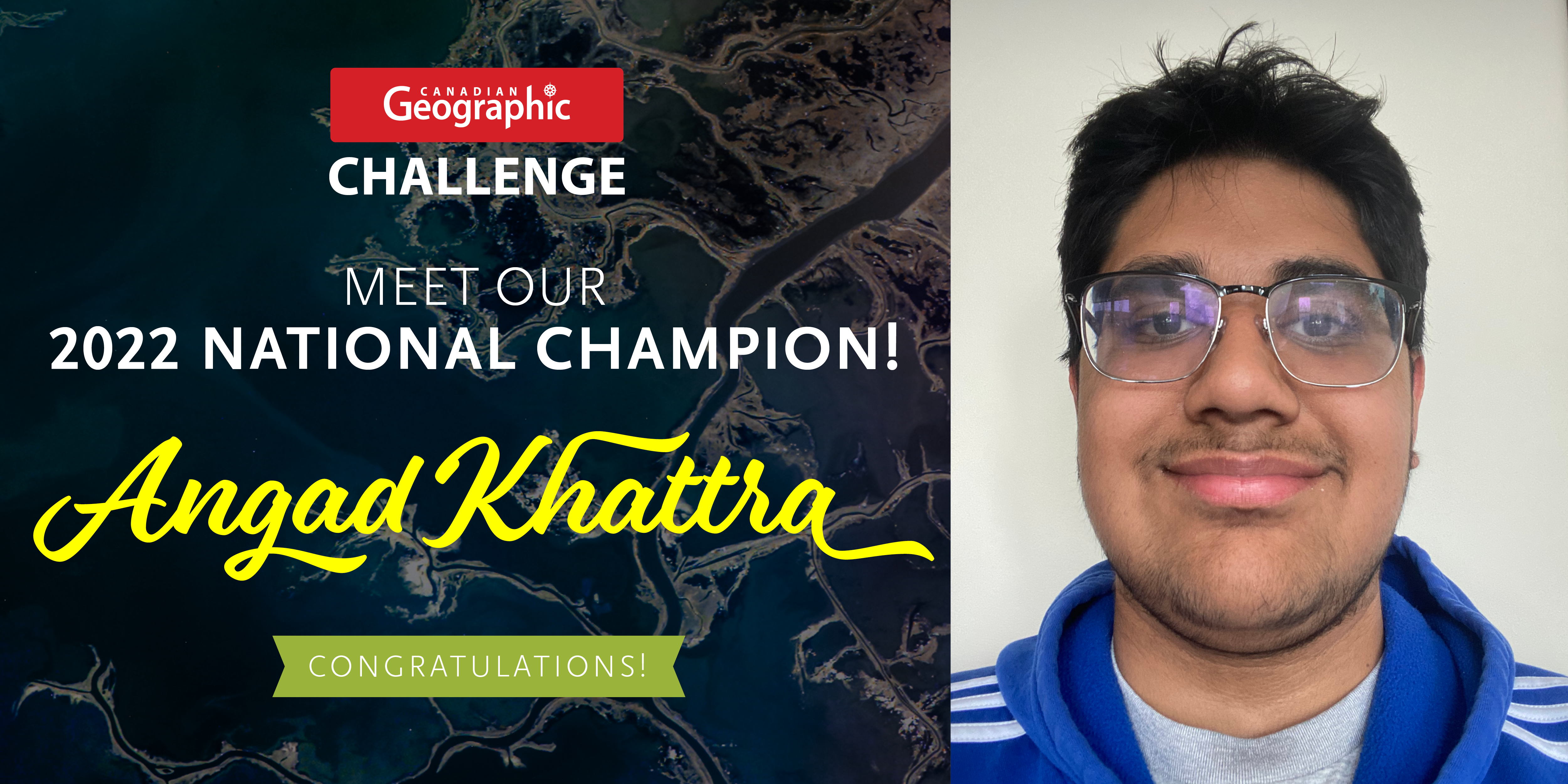 Thank you to all the teachers and students who participated in the 2021/2022 Canadian Geographic Challenge. Congratulations also go out to Swapnil Kabir, the second-place winner, and Jude Korthuis, who took third place!
Watch the video of the Can Geo Challenge 2022 National Final below:
Why the Can Geo Challenge is important:
With each passing year, Canadian Geographic Education continues to be amazed by the talent, dedication and knowledge of Canadian students, who go above and beyond to push the limits of their abilities with the Challenge. 
The Can Geo Challenge is an excellent way to get your students excited about geography. This year, thousands of students will compete to test their geographic knowledge and skills to better understand the world that they live in. 
Sign up to become a member of Canadian Geographic Education to stay up to date on the latest news about our contests and resources!
Why participate in the Challenge?
Why should you participate this year? Listen to the late Alex Trebek and others describe the importance of the competition: